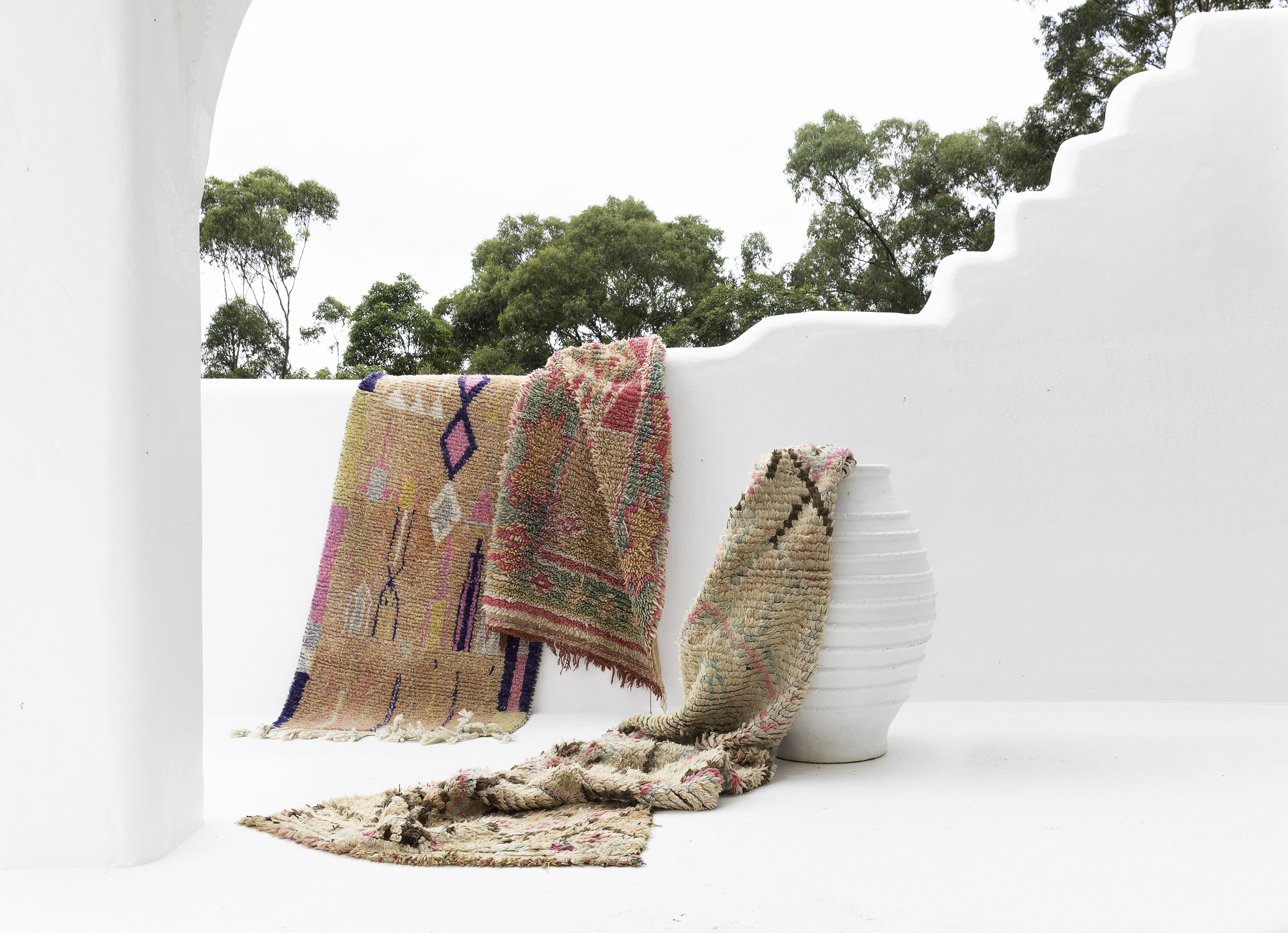 "Thank you for offering such a wonderful sale for us, very excited to receive my beautiful rugs. Got the notification last night to say my rugs are already on the way. WOW!"
Gerry
"We are in love with the warmth and fun our new rug gives our home. Thank you for such a beautiful product with epic service!"
Candy
"I have received our rug, it's beautiful. Thank you so very much, not only for the rug but for your amazing customer service. Even though you have a had a super busy week with your sales you still respond quickly."
Darcelle Barnes
Free Shipping
FREE Australia Wide Shipping on all orders over $100.
FREE RUG DELIVERY
All rugs delivered FREE. Try for 48 hours & if you don't like it - return it for FREE (only available on full price rugs).
Free returns
Any faults or damaged goods - we pay return shipping.
Australia Wide & International
We ship Australia Wide and have a flat rate of $90AU for international orders.
Oh my goodness your service is amazing. Thank you. The mirrors just arrived and I love them all… including the green one I bought for my mum but now I'm coveting it. Thank you again.
Thanks for the exceptional service always. Your store is just heavenly and your girls are angels. I'm always obsessed with my purchases from Maison & Maison.
Can I just say what a delight it has been dealing with you directly Kate. My rug arrived so quickly, and it is even more beautiful than I could have imagined. I'm blown away by your commitment and service, thank you again.

Morning lovely Kate, I just wanted to let you know I received my gorgeous rug and it is absolutely perfection. I am just waiting on my new bedspread and I'll post some pics… Thank you so much, it's just beautiful. xx

Brian Allured – Surry Hills NSW
Had an excellent online shopping experience. Excellent ethnographic products. They have some of the best prices for this type of merchandise and my purchase exceeded expectations. Kate gave excellent customer service, answered my inquiries quickly and sent photos of different options in the item I was after to choose from. Shipping was speedy and my…
Kylie Baynton – Western Australia
I picked the rugs up this morning and had to unwrap them before work. They are beautiful. No wonder I couldn't decide between the two. Thank you for having such beautiful stock. I'll always keep an eye out on your shop for later purchases. xx
Gifts Ideas For Someone Special